Congratulations Maggie On Your 5th Birthday!!!!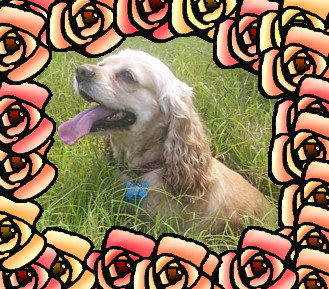 We hope you have a wonderful and special day!
You are our little princess and deserve the BEST!
WE LOVE YOU!
-Your Big Family.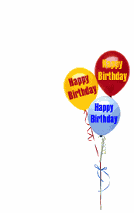 Maggie's 5th Birthday was on April 23, 2002!


Here're are the birthday wishes sent for Maggie by her cyber friends!!
Thank you all!!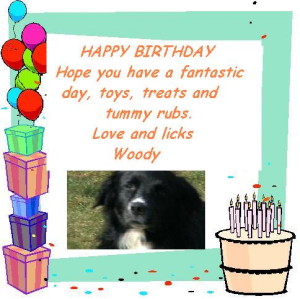 " Happy Birthday Maggie
Have a Great Day
Love, Woody"



"We hope you have the best Birthday ever!!
*Lots of Licks*
From Lucky, Lady Rose and Opal"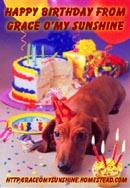 "Hope you get lots of belly rubs and treats for your birthday!
Extra special wishes come your way because you share your special day with me, Gracie!!
Lickies, Gracie & Sunni"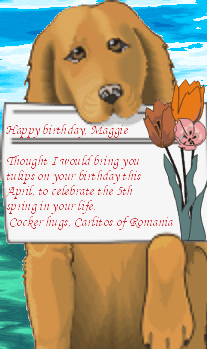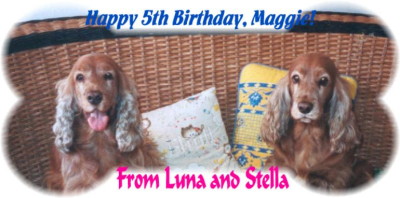 "Sweet Maggie, we wish you only the best for your fifth birthday,
we hope you have a fantastic day, swimming, eating and opening presents!
We'll be thinking of you!
Your swiss Cocker pals, Luna, Stella and Yvonne"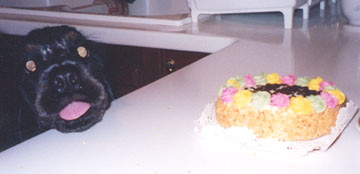 "Happy 5th birthday Maggie! I thought I'd send along a funny birthday picture of myself, to give you a giggle!
Love and best wishes, Murphy"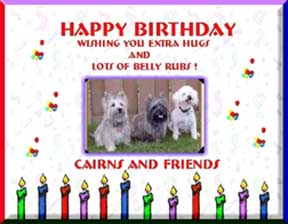 "Happy Birthday Maggie,
All of us from Cairns and Friends wish you lots of love and great belly rubs.
Thanks For Being You
Bonnie And My Girls
Cairns And Friends"